Posted under:
General
Posted on: August 18, 2022
Seeking Out Emergency Oral Care in South Hampton Roads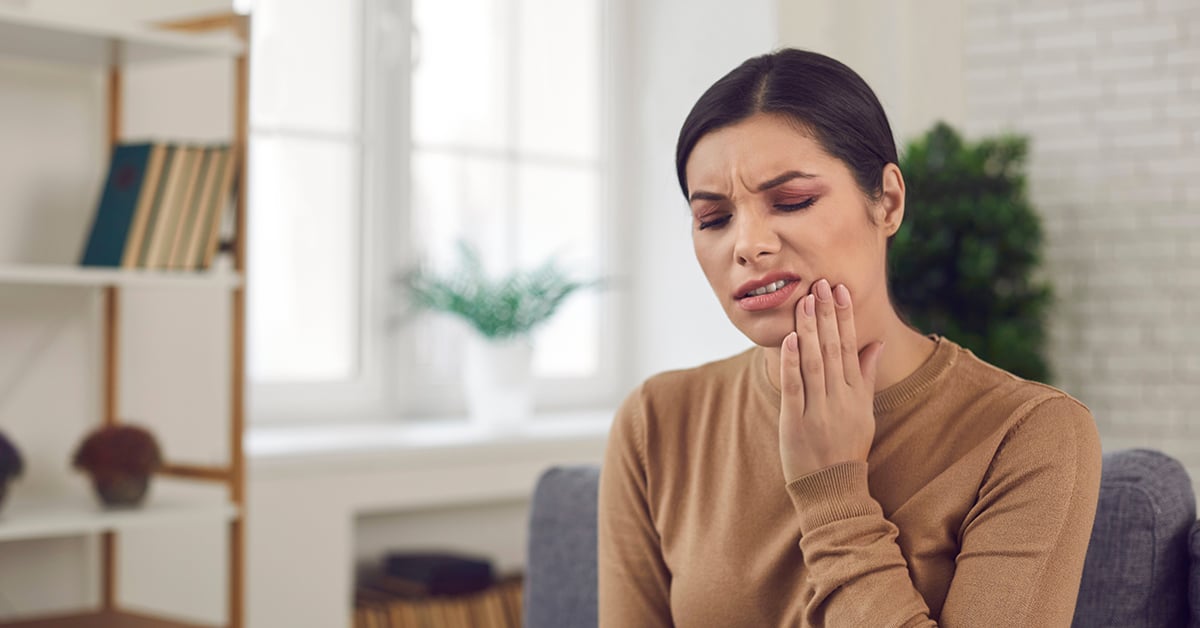 If you were suffering from a dental emergency, where would you go? The first thing that you might think of is an emergency dentist. Depending on your oral health needs, that may be enough. However, what do you do if your needs fall outside the realm of expertise of a general dentist? This is when you might find yourself seeking treatment from an oral surgeon in South Hampton Roads.
General dentists aren't able to handle all dental emergencies because their offices aren't equipped with the right tools to make it possible. Also, some dental emergencies require extra knowledge, for which dental surgeons have to go to school longer to obtain.
Of course, knowing that general dentists can't handle all of your dental emergencies is just the tip of the iceberg. What you really need to know is which dental emergencies you go to a general dentist for and which ones you go to an oral surgeon for. Let's dive deeper into this question so that you have a better understanding of the different types of emergency dental services available.
Emergency Oral Surgery vs. Emergency Dentistry
Before you can seek out treatment for your oral emergency, you need to know which type of dentist to go see. Should you seek out a general dentist that offers emergency services, or should you look for an emergency oral surgeon? Let's take a closer look at these two types of dentistry.
Emergency General Dentist
Firstly, it's important to point out that emergency dentists are general dentists. This means that they are equipped to handle oral emergencies that fall within their expertise. For example, if you chipped a tooth or lost a filling, you might find yourself heading to your general dentist for some emergency treatment.
Remember that general dentists spend the majority of their time doing traditional teeth cleanings, oral exams, preventative care, and cavity fillings. Thus, it doesn't make much sense for them to keep tools on hand to do more complex surgeries.
That being said, it's never a bad idea to go see your general dentist no matter what your oral emergency is. Even if that dentist can't help you, you can get a referral to a South Hampton Roads oral surgeon that can provide treatment.
Emergency Oral Surgeon
Oral surgeons, on the other hand, are meant to handle tougher jobs that normal dentists can't. You wouldn't go to oral surgeons just to have a cavity filled or to get a chipped tooth fixed. Instead, you would visit an oral surgeon for more complex problems, such as having an impacted wisdom tooth removed or getting treatment for a fractured jaw.
The reason is that oral surgeons' offices are equipped to handle these types of jobs. In fact, most impact or blunt trauma that causes oral damage requires the expertise of oral surgeons. This is especially true if the damage caused some kind of facial bone damage that affects your overall oral health.
What About Maxillofacial Trauma?
If you search for "trauma to the face or jaw," you will more than likely come across the term "maxillofacial trauma." To put it simply, it defines any kind of trauma that is done to the face or jaw, which is why it comes up often when searching the web for information on the former.
Maxillofacial trauma is usually outside the care of a general dentist. When you suffer from that, you will need the help of an oral surgeon in South Hampton Roads. Keep in mind that some types of maxillofacial trauma can be treated by a general dentist, though. This is thanks, in part, to the fact that it includes a wide range of problems.
For example, it can include something as simple as a cracked or chipped tooth. In that case, you could visit your general dentist to get it taken care of. On the other hand, it could also include a fractured cheek or jawbone. In such a situation, an oral surgeon is what you need.
What Can an Oral Surgeon Do for You During an Emergency?
Now you know a bit more about general dentists and how they differ from oral surgeons. That being said, you may be wondering now what an oral surgeon can do for you in the event of an emergency. Like an emergency general dentist, an emergency oral surgeon can help you with oral health problems that pop up suddenly.
The most common reasons why people seek out emergency oral surgeons is to deal with impacted teeth, teeth that need emergency extraction and jaw injuries. That being said, an oral surgeon can help you with other issues as well. For example, if you are suffering from oral cancer, you would go to an oral surgeon.
Should You Go to the ER?
Next, let's talk about the elephant in the room. When should you go see a dentist or oral surgeon for emergencies, and when should you call 911 or make a trip to the emergency room? After all, not all medical emergencies require a dentist or oral surgeon. Even the ones that do might require you to go to the ER first.
A good rule of thumb is to pay attention to your gums and overall oral health. If the damage is causing extreme swelling of the gums, you should seek treatment at an ER. Likewise, if you are experiencing a lot of bleeding, you should go to an ER.
Of course, just because you go to the ER doesn't mean that you shouldn't go to your general dentist as well. Once the ER has treated the most serious issues, you will need to visit your dentist to talk about tooth replacement or repair. During this visit, your dentist will let you know whether or not you will need further treatment from an oral surgeon.
Come to Us for Your Oral Surgery Needs
Do you need oral surgery services and live in South Hampton Roads? If so, contact our friendly staff members. They can provide the information that you need to know about getting oral surgery treatment. We work hard to provide affordable services that fix whatever oral health problem from which you suffer.
Don't wait to get the oral health treatment that you need. The longer that you wait, the more damage could be done to your teeth and mouth. Reach out to us today.