Posted under:
General
Posted on: October 7, 2022
Understanding What an Oral Surgeon Does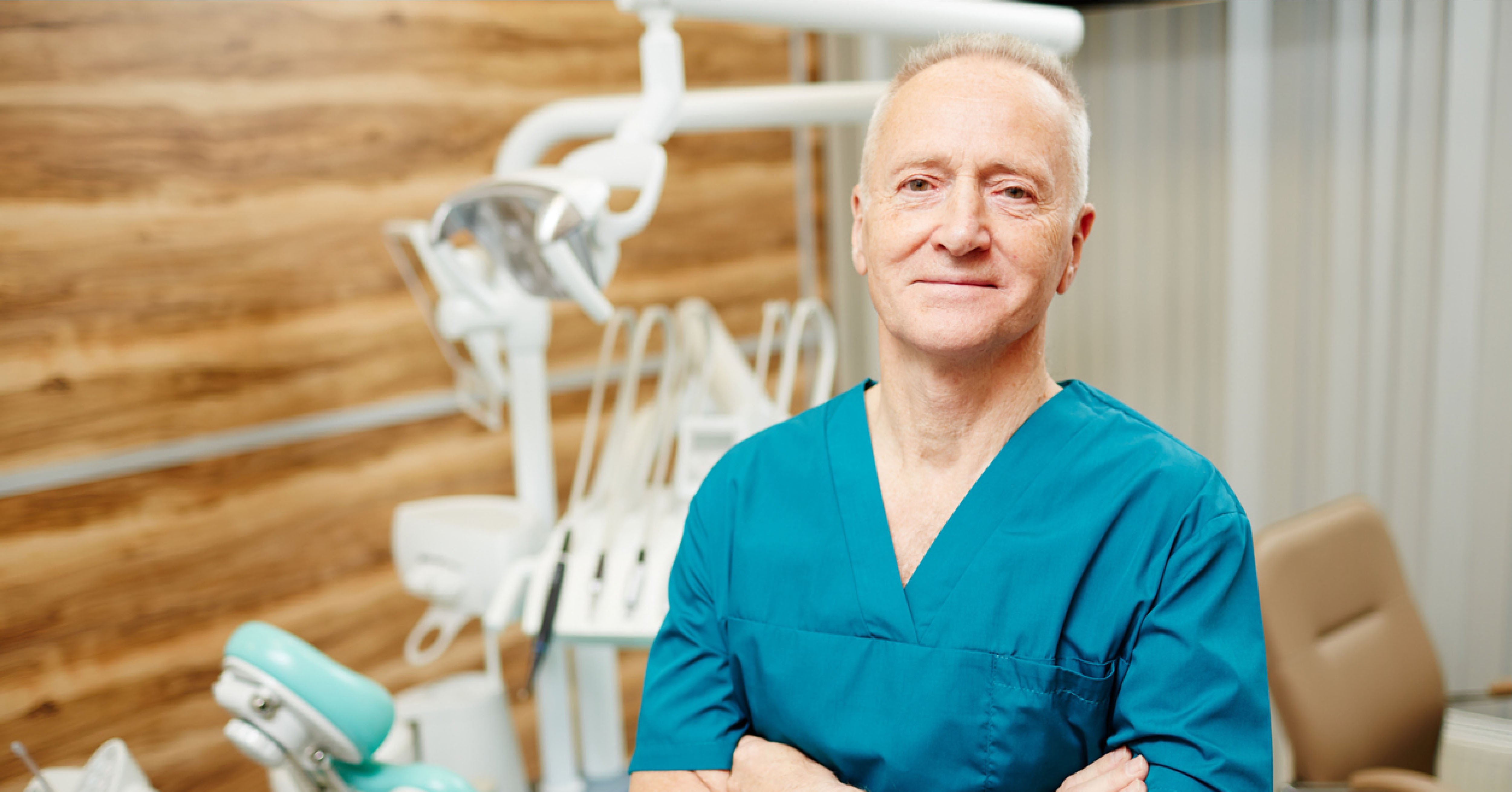 When you have a problem with your teeth, where do you go? Most people just go to the dentist. However, what do you do if the problem that you are suffering from is outside the capabilities of the dentist? That's when an oral surgeon can help.
Knowing the difference between an oral surgeon and a dentist is important. Both of them work on different oral health problems, which means they both have their place when it comes to keeping your mouth healthy. Let's take a few minutes to discuss the difference between the two. The more you know, the easier it is to determine which one you should see during a dental emergency.
Oral Surgeons: What Are They?
The first thing to discuss is what an oral surgeon is because not many people know. To be frank, oral surgeons do the jobs that general dentists can't. As a result, most people go to oral surgeons when they need difficult surgeries.
If you are in need of an oral surgeon and live in South Hampton Roads, then you are in luck. We can provide all of the oral surgery services that you could ever need. Reach out to us to set up a conclusion.
The Differences Between Dentists and Oral Surgeons
The biggest difference is that oral surgeons basically take on surgeries that dentists are not equipped to handle. There are two main reasons why dentists can't take on more than the most basic of surgeries.
Firstly, their offices aren't designed for it. They simply lack the tools that are needed to perform more complex surgeries. Secondly, they don't have the schooling needed to perform these surgeries.
Dentists and oral surgeons start off going to the same dental schools. Afterward, though, oral surgeons continue training through a six-year surgical residency. That's where they gain the knowledge and skills needed to eventually take on more complex surgeries.
Also, it should be noted that oral surgeons have to be trained in using both general anesthesia and IV sedation. These are needed to provide proper pain management during these surgeries.
Surgeries That an Oral Surgeon Often Performs
A general dentist can do some surgeries for you. However, these surgeries are typically basic and include procedures, such as simple tooth extractions or dental implants. The types of surgeries that an oral surgeon performs are much more complex. Let's take a look at some of the surgeries for which you are going to have to visit an oral surgeon.
Removal of Your Wisdom Teeth
As said above, a simple tooth extraction can be done at the dentist office. However, wisdom teeth extractions are not always simple. Oftentimes, wisdom teeth are hard to reach and can become impacted. This means that the tooth fails to erupt through the gums. When this happens, visiting an oral surgeon is a must.
Not everyone has to have their wisdom teeth removed. However, people don't usually have enough room in their mouths for wisdom teeth. This can cause overcrowding, so their teeth can come out of line. Wisdom teeth can be hard to clean properly, which makes them more prone to tooth decay. This is why some people have their wisdom teeth taken out as a preventive measure.
Sleep Apnea Surgery
Oral surgeons can fix some dental problems that you might not think of. For example, oral surgeons don't just fix teeth and gum problems. They can help you if you struggle with sleep disorders, such as sleep apnea, as well. For those who don't know, sleep apnea causes problems with breathing while you sleep. If left untreated, it can be deadly.
As treatment, oral surgeons can remove some of the extra tissue that is in the back of your throat. This makes it easier to breathe at night while you sleep because it clears out the air passageway.
Jaw Surgery
If you are having problems with your jaw, an oral surgeon could be just who you need to see. In fact, few dentists do any kind of work on the jaw. Thus, if your jaw has become broken or dislocated and needs alignment, your best bet is to seek out treatment from an oral surgeon. Even if you are just experiencing pain while chewing or talking, you might need to see an oral surgeon to determine what the problem is.
Other Surgeries
The truth is that oral surgeons provide so many services that it is impossible to name them all. From removing tumors and cancer to facial surgeries, oral surgeons can solve many oral problems. If you are unsure if you need an oral surgeon, you can always visit our dentist first. We can let you know if your issue requires an oral surgeon, and if it does, we can refer you to one.
Knowing What to Expect When Going to See an Oral Surgeon
If you think that you are in need of an oral surgeon, then you should schedule a consultation right away. However, some people don't want to see an oral surgeon because they don't know what to expect. Let's briefly discuss what you can expect when going to see your South Hampton Roads oral surgeon.
First, you will visit for a consultation. During that, your oral surgeon will examine your mouth to determine the problem. Together, you will come up with a treatment plan that should help. Next, you can schedule a time to get treatment. Additionally, the surgeon will let you know how you should prepare for surgery and what the healing process should be like.
The next time that you see your oral surgeon, it will likely be for your surgery. Make sure that you follow all of the tips that the surgeon gives you beforehand. This may include not eating or making sure that you have a ride home afterward.
We Can Perform Your Oral Surgery
Are you in need of an oral surgeon and live in South Hampton Roads? If so, consider reaching out to us for a consultation. Our oral surgeons have been helping people who live in South Hampton Roads for years. We take great pride in the work that we do, and we treat you like family. Reach out to us today to learn more.